2023 4th International Conference on Measurement Technology, Disaster Prevention and Mitigation (MTDPM 2023)

第四届测量技术与防灾减灾国际学术会议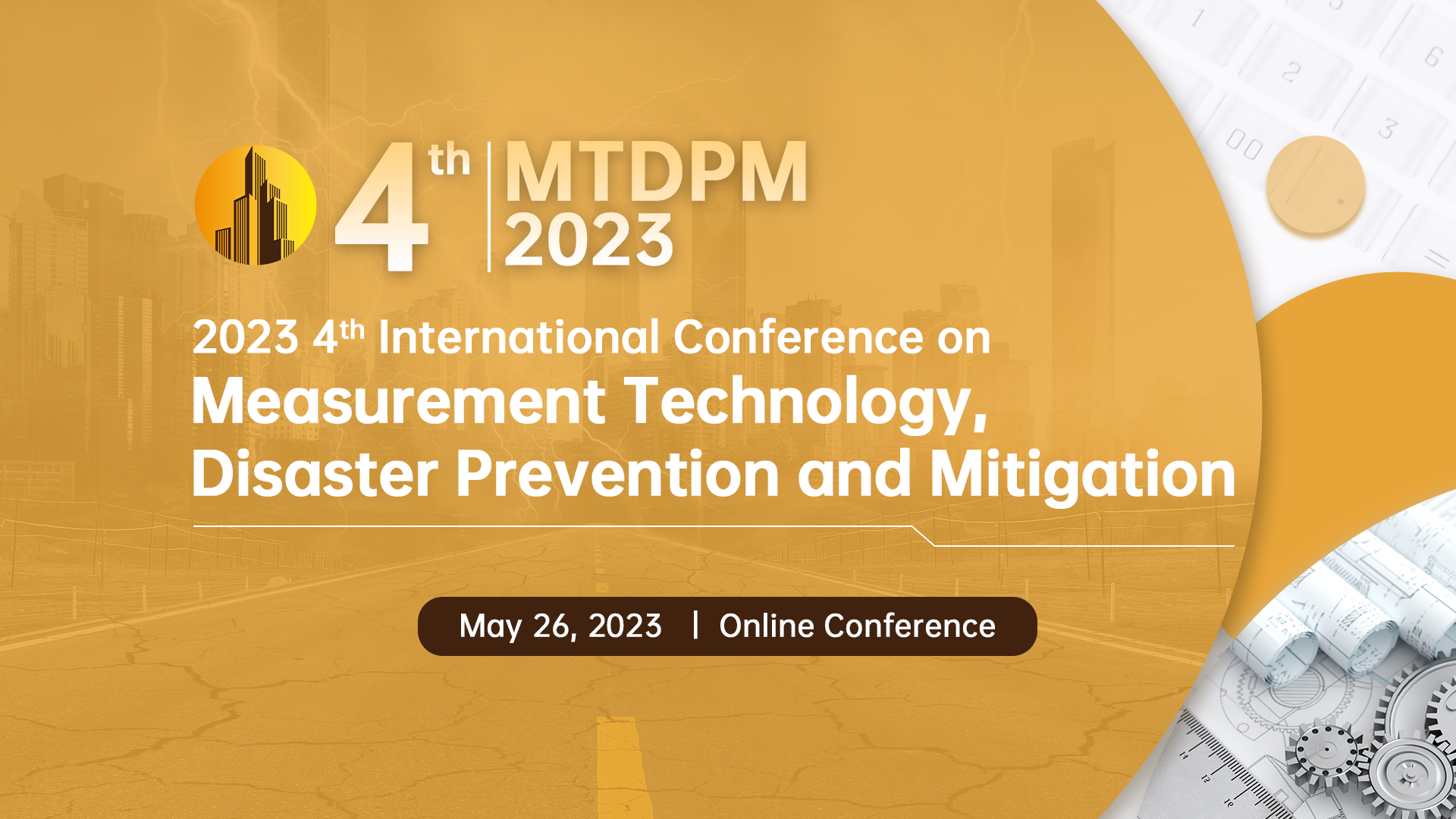 2023 4th International Conference on Measurement Technology, Disaster Prevention and Mitigation (MTDPM 2023) has been held online conference on May 26, 2023 online. MTDPM 2023 includes 4 keynote speakers and 2 oral speakers to share academic reports. Thanks to the support of experts and scholars!
第四届测量技术与防灾减灾国际学术会议已于2023年5月26日召开线上会议。会议包括4位主讲嘉宾及2位口头报告学者的学术分享。感谢参与及听取报告的各位学者!
Keynote Speeches/主旨报告
Assoc. Prof. Jiwei Wen, Shijiazhuang Tiedao University
温继伟,副教授,石家庄铁道大学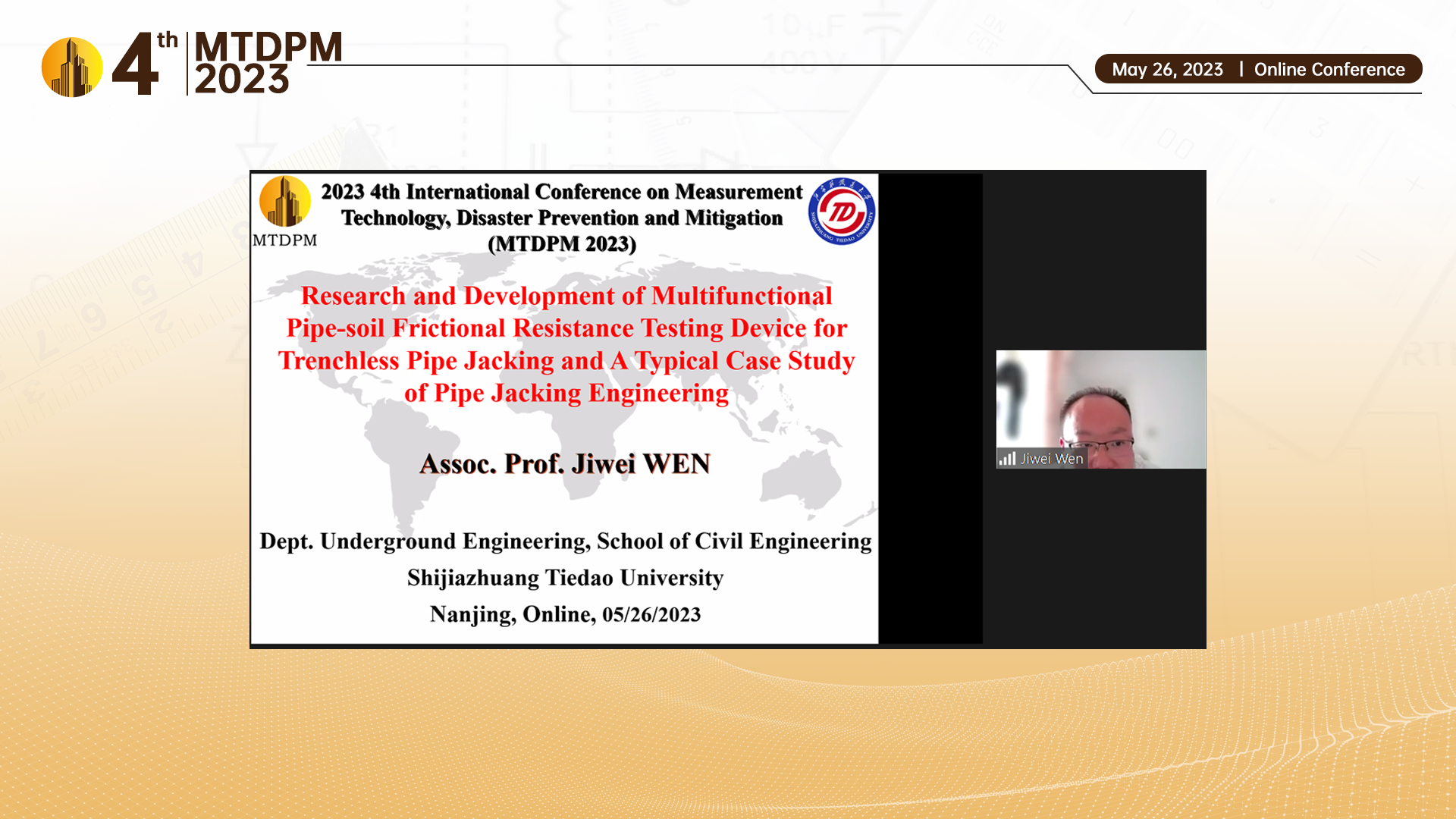 题目:Research and development of multifunctional pipe-soil frictional resistance testing device for trenchless pipe jacking and a typical case
study of pipe jacking engineering
Prof. Andreas Benardos, National Technical University of Athens
Andreas Benardos,教授,雅典国家技术大学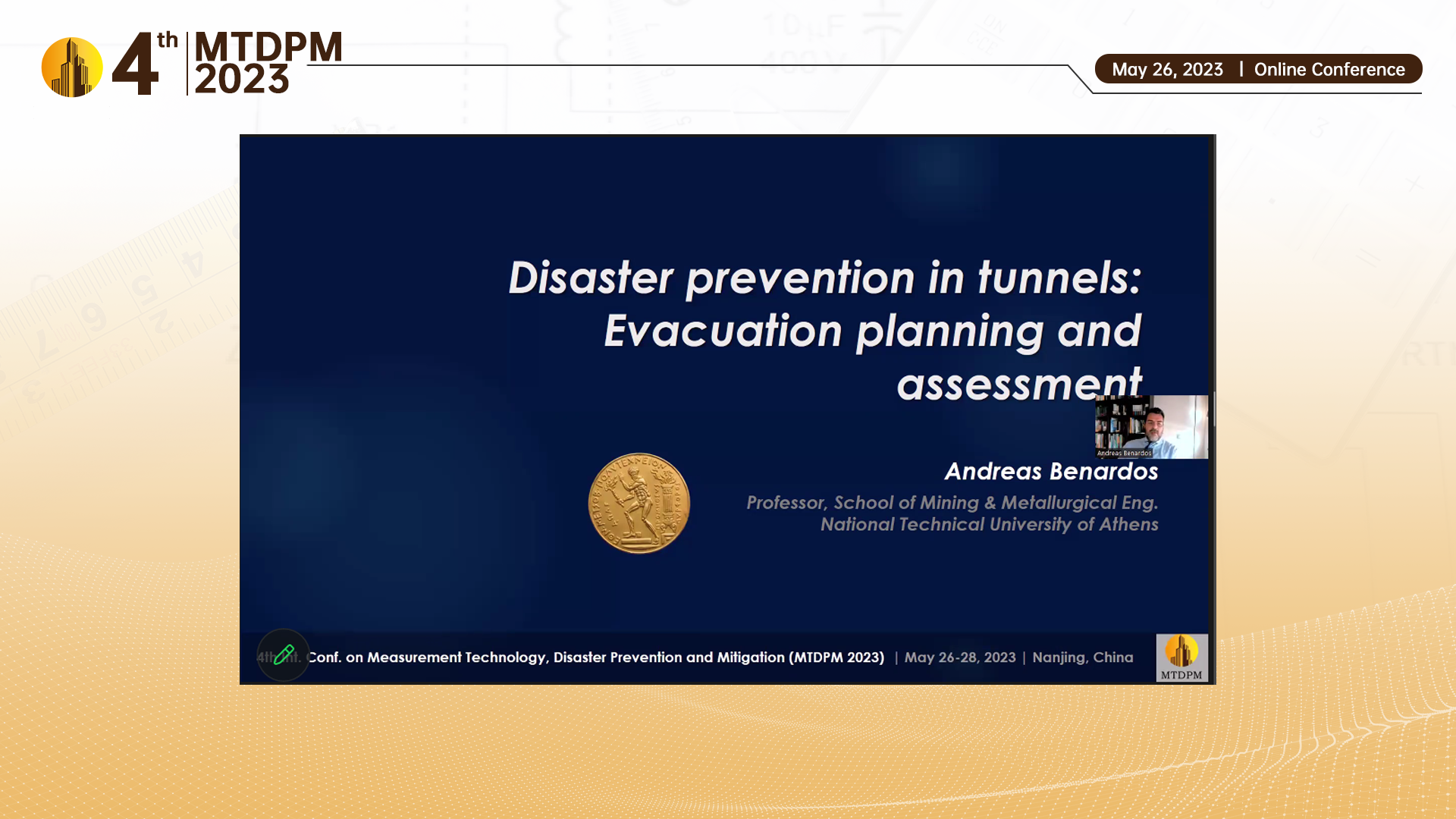 题目:Disaster prevention in tunnels: Evacuation planning and assessment

Prof. Jamal Khatib, University of Wolverhampton
Jamal Khatib,教授,伍尔弗汉普顿大学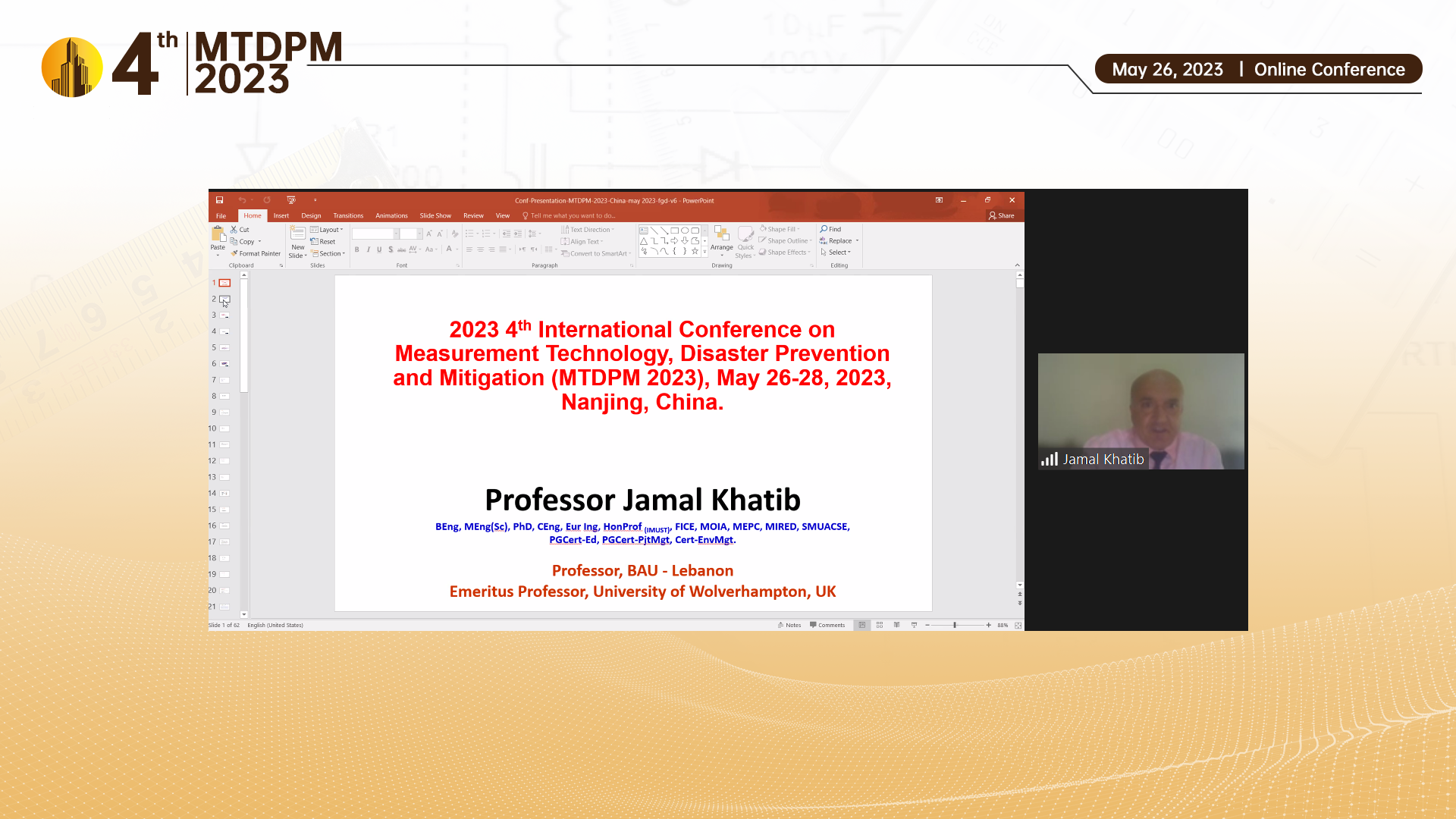 题目:The Use of Desulphurised Waste in Construction
Assoc. Prof. Yu Chen
陈瑜,副教授,中山大学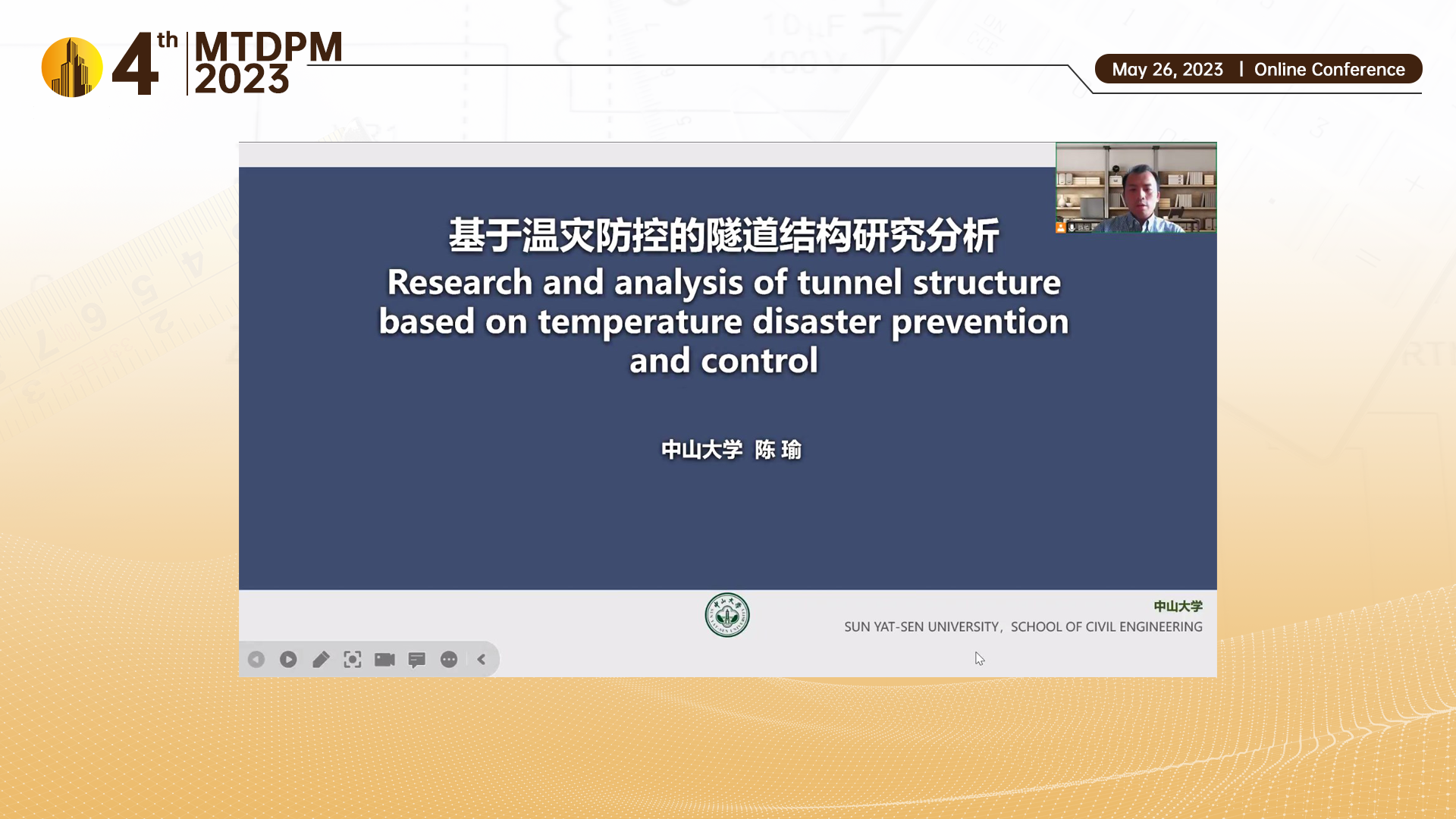 题目:Research and analysis of tunnel structure based on temperature disaster prevention and control
List of oral Presentation 口头报告名单
Yuanxu Zhang, Xi'an University of Architecture and Technology 张元绪,西安建筑科技大学
Zhiwei Niu, Shandong University of Science and Technology 牛志伟,山东科技大学

海报展示
The conference attracted many experts and scholars from universities and scientific research institutions at home and abroad to participate in the conference online. During the conference, the participants carried out a constructive dialogue and discussion around the experts and scholars' reports, achieved positive results in many aspects, and deepened the academic discussion and research exchange in Measurement Technology, Disaster Prevention and Mitigation and other fields.
Academic Exchange Information Center (AEIC) help the conference to be held successfully with practical actions. In the future, AEIC will also continue to uphold the academic service spirit of "professionalism, concentration and focus", take promoting academic prosperity as the starting point and end result, carry out various academic exchange activities, and jointly promote the development of academic research and applied research.
本届大会吸引了来自国内外高校、科研机构众多专家学者线上参会,会议期间,与会代表围绕专家学者报告,开展了富有建设性的对话研讨,取得了多方面积极成果,加深了对测量技术、防灾减灾等领域学术研讨与研究交流。
AEIC学术交流中心以实际行动助力大会圆满召开,未来AEIC也将持续秉承"专业、专心、专注"的学术服务精神,以促进学术繁荣为出发点和落脚点,开展各类学术交流活动,共同促进学术科研与应用研究的发展。