Prof. Jamal Khatib
University of Wolverhampton, UK
Biography:
Jamal Khatib, BEng, MEng(Sc), PhD, CEng, EUR ING, FICE, FHEA, PG.Cert. Ed, PG.Cert. PjtMgt, Cert. EnvMgt, MIEI(till 2015), M-EPSRC, MEPC, MIRED, SMUACSEE, MOIA, is presently Professor of Civil Engineering, Faculty Engineering at Beirut Arab University (BAU)-Lebanon and Emeritus Professor of the University of Wolverhampton (UoW)–UK. His academic career began in 1987 as a Research Student/Assistant/Fellow, at the University of Aberdeen. In 1994 he moved to take another Research Fellow post at the University of South Wales (USW) until 1997. He then took a permanent position as a L/Senior Lecturer (Assistant Prof) in Civil Engineering at Sheffield Hallam University (SHU). During that time and due to research collaboration with IMUST-China, he was awarded the title of Honorary Professor in 2001. After 9 years at SHU, he moved to the UoW as a Reader (Associate Prof) in Civil Engineering and became a Professor in July 2012. He achieved the Chartered Engineer status of the Institution of Civil Engineer (ICE) in 2010, the European Engineer status (EUR ING) in 2015 and the Fellowship status of the ICE in 2016. In July 2021, he became Member of EPSRC Peer Review College. Areas of research specialism include a number of sustainable construction materials themes: a) use of waste in the production of construction materials, b) novel construction materials (e.g. metakaolin), c) concrete subjected to harsh environments, d) lightweight and self-compacting concrete and e) behaviour of structural materials. Prof Khatib was one of the early UK researchers who conducted research on metakaolin as partial substitution of cement and his publications in this area have been extensively cited. The products of his extensive research activities have been comprehensively disseminated through: over 500 refereed academic journal & conference papers, text books, abstracts, research seminars and workshops; articles and features.
According to the ISI Web of Science, Scopus & Google Scholar Prof Khatib has an H-index of 28, 31 and 43 respectively. In October 2020, 2021 and 2022, Stanford University classified Prof Khatib as top 2% (actually top 0.25%) researchers in the world in the building and construction field (https://data.mendeley.com/datasets/btchxktzyw/2). Microsoft Academic classified Prof Khatib as one of one of the top authors in cement (G-Index:18). According to Google scholar Prof Khatib has over 10,000 citations and many of his papers were ranked as top 25 articles. He acts as a reviewer to ~250 academic journals, book publishers & others. He sits on the technical committees of over 100 international conferences. Publons classified Prof Khatib as top 1% reviewers globally. He is an Editorial Board member of many academic Journals including the Editor-in-Chief and Associate Editor roles. Prof Khatib was a submitting member for the RAE/REF 1996/2001/2008/2014.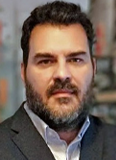 Prof. Andreas Benardos
National Technical University of Athens, Greece
Biography:
Dr. Andreas Benardos is a Professor at the School of Mining and Metallurgical Engineering of the National Technical University of Athens (NTUA). He is currently the Director of the Interdisciplinary Postgraduate studies program of "Design and Construction of Underground Works", which is jointly co-organised by the School of Mining & Metallurgical Eng., the School of Civil Eng. and the School of Rural & Surveying Eng. of NTUA.
He holds a Diploma in Mining Engineering and a Ph.D. in risk assessment for underground construction projects from NTUA. His research interests are focused on the topics of underground space development and mine design, risk assessment in underground construction, ventilation, project cost estimation and management as well as on applications of artificial neural networks in geo-engineering.
He has participated in more than 25 research projects awarded by European, National bodies and private firms and has published more than 70 papers in scientific journals and international conferences. He has worked as external consultant / technical advisor in various mining, construction and consultaning companies (ICAP GROUP S.A., LTCP, Neorion Shipyards, S.A., TERNA S.A., S&B Industrial Minerals, GMM LARCO S.A., ECHMES Ltd, etc.). Furthermore, he is reviewer in more than 15 scientific journals and has worked as an expert evaluator for the Greek General Secretariat for Research and Technology – GRST, the South African National Research Foundation (NRF) and the European Commission – EC.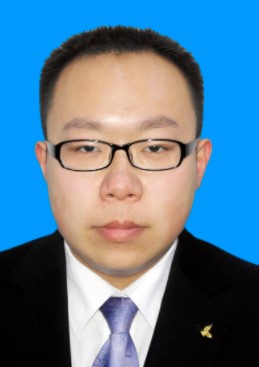 Assoc. Prof. Jiwei Wen
Shijiazhuang Tiedao University, China
Biography:
Dr. Jiwei Wen is an Associcate Professor in Civil Engineering, specializing in the fields of Geological Engineering, Civil Engineering, Trenchless Technology and Drilling & Tunneling Engineering. He holds B.A. and Ph.D. from Jilin University in 2009 and 2014. Later, he worked at Dept. Geological Engineering, College of Environment and Civil Engineering, Chengdu University of Technology. In the meantime, he has finished postdoctoral researches at the State Key Laboratory of Geohazard Prevention and Geoenvironment Protection (SKLGP), Chengdu University of Technology. Moreover, he studied at Trenchless Technology Center at Louisiana Tech University as a Visiting Scholar from 2017 to 2018, USA. Now, he changed his work to Dept. Underground Engineering, School of Civil Engineering, Shijiazhuang Tiedao University, China. So far, he has presided over more than ten scientific research programs, main including National Natural Science Foundation of China (NSFC), Application Fundamental Research Programs of Sichuan Science and Technology Agency, National Key Laboratory Open Fund Projects, etc. In addition, he has published more than 20 papers, and authorized 10 national invention patents and 25 utility model patents. Furthermore, he is the reviewers of many international academic journals which are collected by SCI and domestic academic journals, such as Journal of Cleaner Production, Petroleum Science, Journal of the Brazilian Society of Mechanical Sciences and Engineering, Water Science and Engineering, Journal of Cluster Science, Coal Geological & Exploration, and Drilling Engineering , etc.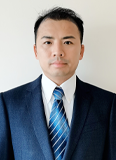 Assoc. Prof. Yu Chen
Sun Yat-sen University, China
Biography:
Dr. Yu Chen, Associate Professor, Sun Yat-sen University. Dr. Yu Chen engaged in the research of tunnel engineering, subway engineering, underground engineering support, numerical simulation model calculation method development and theory, geotechnical multi-field multi-phase coupling, engineering toughness support mechanism, engineering testing and so on. Rich in scientific research and practical experience in urban underground space development, rock mass engineering, mountain tunnels, large cross-sea tunnels, etc.
Editors of the following journals:
International Journal of Coal Science & Technology, Academic editor;
Transactions of Nonferrous Metals Society of China, Young editorial board member;
Results in Engineering, Young editorial board member;
Deep Underground Science and Engineering, Young editorial board member;